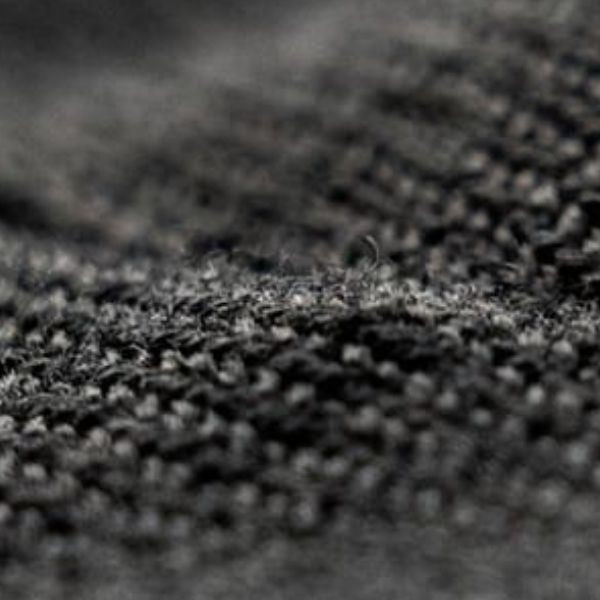 The Sealskinz Guide to Merino Wool
At Sealskinz, we like to think of merino wool as a superhero of sorts. It helps keep you cool in the summer, warm in the winter and has so many other incredible properties. So much so that we are continuously finding new ways to incorporate merino into our product line. From merino wool liner socks and merino liner gloves to adding it into our waterproof socks, hats, and gloves. We've got a soft spot for the simplicity and versatility of merino and are excited to share why it's so amazing.
What is merino wool?
Merino wool is a type of wool that has so many incredible features. One is that it is actually really good at moving sweat and moisture away from the skin. Since merino is pretty porous, water vapour in the form of sweat can move through the glove or sock keeping you dry.
Merino wool also prevents odour due to its naturally occurring antibacterial properties within its waxy lanolin fibres. That being said, you can rest easy knowing you won't have to worry about any stinky encounters when you've packed merino on your trip.
Also, you won't find any of that itchy-bulky-wool-sweater stuff here. Merino wool fibres are smaller, thinner, and very flexible. This means, it's all about softness and comfort with merino wool hats, socks, and gloves.
Where does merino wool come from?
Merino wool comes from shorn sheep. But what makes merino wool different from other wool is merino wool comes from a particular breed of sheep named, you guessed it, merino sheep. These sheep originated in Spain and were found to produce wool that is exceptionally fine and soft in comparison to more traditional wool. Nowadays, merino wool can be found everywhere from Spain, the United States, Australia, and quite famously, New Zealand. Prized for it's soft touch and incredible natural protection from the elements, it's the perfect choice for socks, hats or gloves.
Is merino wool warm?
The beauty of merino wool is that it is temperature regulating. While it does keep you warm during cold temperatures, it also can keep you quite comfortable during warmer temperatures.
That being said, when you're looking for an extra boost of warmth, merino is definitely the way to go. When your socks or gloves are made by incorporating merino, you will automatically be provided with an extra level of warmth to keep you comfortable during the colder weather months.
However, merino wool can also keep you warm as a standalone product when it's used on its own. In the late spring and early autumn before you need a heavy layer, merino wool layers can provide you the perfect amount of comfort, breathability, and warmth.
How to wash merino wool
Another bonus of merino wool is that it is machine washable. Depending on the product specifications, it is very easy to wash merino wool. For example, with a 100% merino wool liner glove or sock, you can throw them into the wash with the rest of your kit on a suggested warm wash setting. So simple and no special detergents needed.
We recommend drip drying your merino wool liners and do not recommend dry cleaning, ironing, or bleaching them.
For merino wool blend items such as our waterproof socks and gloves, we recommend checking out our care guide for specific instructions. But overall, merino wool products are very easy to care for.
Sealskinz and merino wool
When choosing between a cotton accessory or a merino accessory, merino is the the obvious choice. A cotton sock, for example, does not breath and traps water vapour (as in sweat) against your skin. This moisture causes chaffing when you walk which, in turn, can cause blisters.
When you wear a wool sock such as a merino wool sock, the moisture is pulled away from your skin escaping through the fibres keeping your feet dry and blisters at bay.
At Sealskinz, we use merino wool in so many of our products. We blend merino with other fabrics in order to create the next-to-skin layer of many of our waterproof socks. We also love our Sealskinz merino liners which can be used as standalone socks or gloves, or as a wool base layer inside a sock or glove to give you some extra warmth.
Sealskinz merino liners
Sealskinz merino liners come in two glove styles, fingerless and regular. We also have a pair of merino liner socks. Again, the beauty of these styles is that they are so versatile. Used alone, you have a light temperature-regulating layer to keep you cool in the warmer months and warm in those crisp early autumn or late spring months.
Used as a layering piece, you're able to add additional warmth, as well as extra dexterity. For example, If you're wearing an insulated mitten lined with a merino wool fingerless liner, you can easily take the mitten off in order to use your fingerless liner to shoot photography, use a tool, etc. Warmth is still there but so is that extra bit of dexterity.
Merino wool socks
Merino wool is a huge component of our well-known waterproof socks. Using a three-layer technology, merino wool is blended with other fabrics such as nylon or Polycolon® in order to create a soft layer next to your skin. Again, capitalising on the unique properties of merino, this allows our socks to keep you warm, pull moisture in the form of sweat vapour away from the skin, and keep you from stinking up your socks and shoes.
Merino wool gloves
Merino wool is also a large part of many of our waterproof gloves. Whether it's the high merino count in our Ultra Grip gloves, or the cosy merino wool inner liners in the majority of our Fusion Control™ glove line, this premium material can be found throughout our glove product line.
Vapour control, sweat wicking, and odour reducing properties help to make merino gloves ideal for all kind of aerobic activities.
And that's why we love merino wool
Overall, merino wool is an amazing fibre that is so useful for those who want a next-to-skin layer that's soft, breathable, and moisture-wicking. The fact that it is temperature regulating makes it ideal for both warm and cold weather conditions and its soft and cosy feel makes it perfect for a long day outside doing what you love. Trust us, you'll be happy you chose an accessory with merino wool.
Merino wool layers are incredible as standalone products or to layer in order to give yourself that extra boost of warmth. And, that's exactly why we love merino.