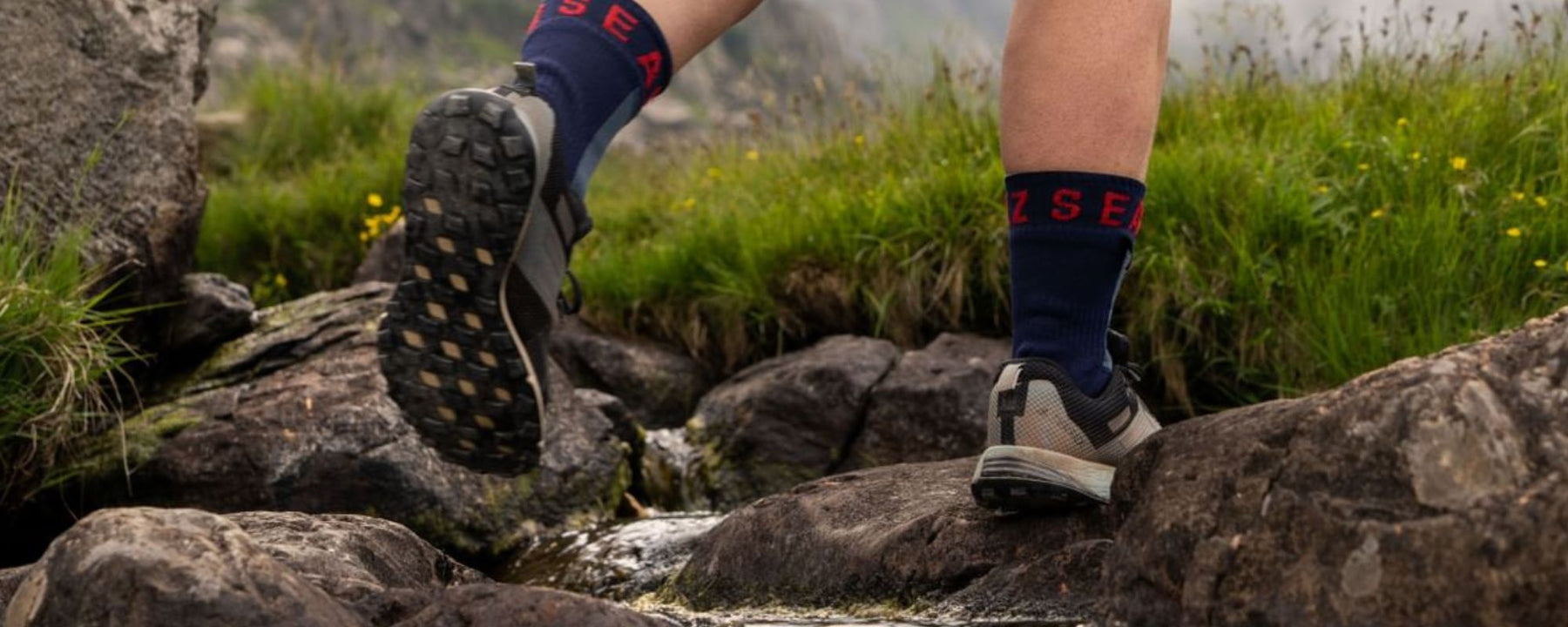 Misconceptions of Waterproof Socks
Misconception #1:
You can't wash waterproof socks with the rest of your kit
Well, we're happy to say that this misconception is very false. Chuck this sock in with the rest of your kit after a muddy or rainy adventure. No special detergents necessary. We say it a lot but we really don't like complicated things and we don't want you to feel like you purchased something that is so needy, that you have to set aside a whole portion of your day to take care of it.
Nope. SealSkinz waterproof socks are machine washable, don't shrink in the wash, and are extremely durable. Go ahead, wash it with the rest of your gear and you'll never think twice about high maintenance gear again.
Have a pair of our socks and want to see the exact care instructions or just have a passion for reading up on care instructions? No judgment here. Just take a look at our
Care Guide
and you'll find everything you need.
Misconception #2:
Waterproof socks feel like sweaty plastic bags on your feet
For some reason, when we say we make waterproof socks, people expect them to feel as if you took a grocery bag and tied it around your foot. Or, that you've they're made of a closed-cell structure like neoprene - which in turn would make them incredibly sweaty and uncomfortable.

The funny thing is that people have used make-shift plastic bags to create waterproof barriers between them and the elements in the past. Kind of one of the reasons we invented our waterproof socks in the first place. We wanted to build a better mousetrap and knew that we could create a sock that felt like a cosy sock, that was breathable and really did give you complete waterproof protection.
Misconception #3:
You only need waterproof socks when it rains
Saying our socks are 100% waterproof is just the tip of the iceberg. Using a three-layer construction, SealSkinz waterproof socks are a barrier to water. But they also completely protect you from sand, mud, dirt, gravel, puddles, dog messes, and even baby food - you get the picture.
They keep all of these things out, while simultaneously, and kind of magically, allowing water vapour (sweat) to get out of the sock. So, in essence, you're wearing a very breathable fortress of a sock.
So there you have it, three misconceptions about waterproof socks that are completely untrue. SealSkinz waterproof socks are ideal for any outdoor activity during any time of the year. You'll stay blister-free, dry, and comfortable and that is no misconception.