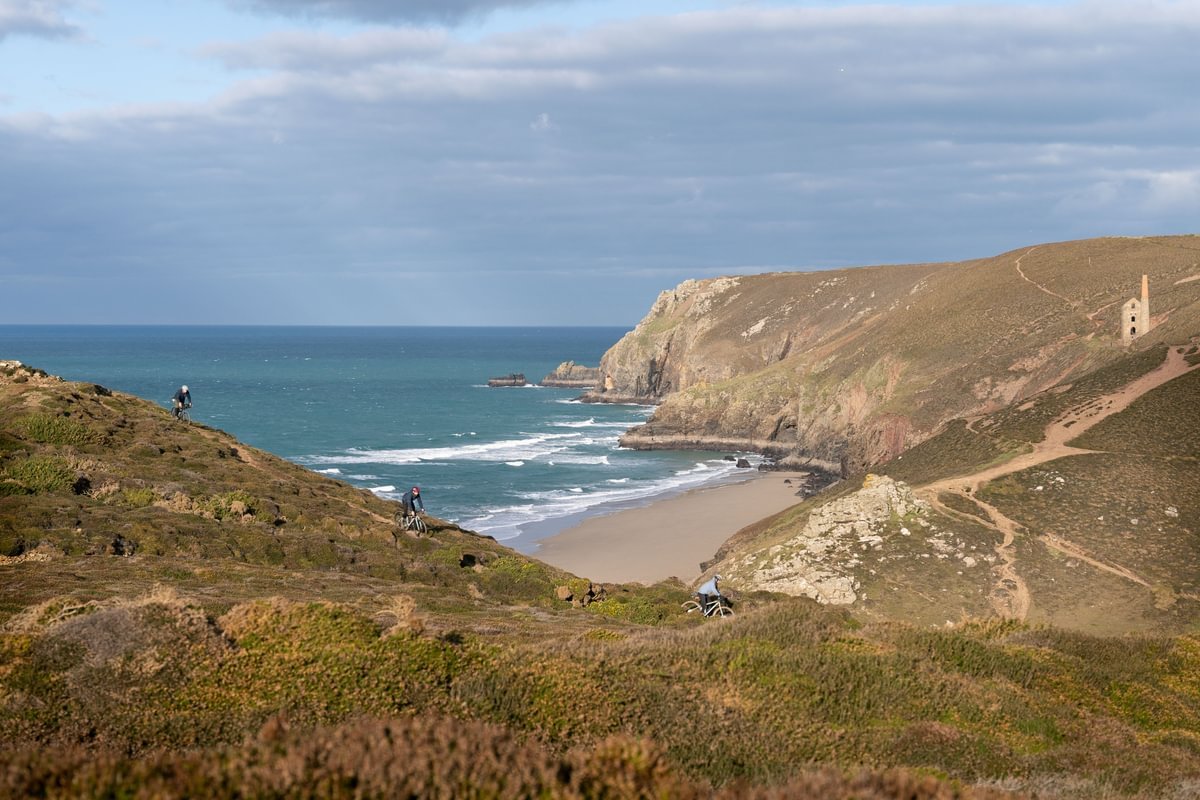 What to wear fishing
Being prepared for your fishing excursion is always a good idea whether you're a seasoned angler or have barely ever cast a line. And like many outdoor activities, appropriately dressing for fishing often begins with layers.
What to wear when fishing
The top half
As we mentioned above, layering is one of the best ways to stay prepared for any weather event, but also to stay protected in rain, wind, cold, or warm and muggy days. On warmer days, two layers should suffice but on crisper and colder days, adding a third layer is rarely a bad idea.
Start with a good base layer. One that is sweat-wicking and lightweight. You'll want to avoid 100% cotton when it comes to your base layer of choice. Cotton absorbs sweat and can leave you feeling wet and clammy. Instead, try to find a base layer shirt with nylon, bamboo, merino, or a blend of materials. You can also find base layers with baked-in SPF making them ideal to repel the sun and keep you protected. These will provide the layer of warmth you need but will also wick away sweat and keep you cool and dry at the same time.
As a secondary layer, look for a long sleeve shirt that is made with nylon and designed for fishing or aerobic activities. Usually, this means there will be venting under the arms and around the torso making them ideal for keeping you cool and dry. During the warmer months, people tend to think you should only wear short sleeves since they can't imagine being outside with long sleeves on in the heat. However, these shirts keep air circulating with their vented nature and also keep your arms protected from the sun's rays. The nylon material also is known for repelling water and keeping you dry as well.
The bottom half
As far as what pants to wear when fishing, we'd highly recommend investing in pants made of nylon for a few reasons. One, nylon pants are very quick-drying and will not get wet. Whereas going out fishing with jeans or cotton/twill pants would make for a very unpleasant time. Nylon pants are lightweight, resistant to tears, and keep you protected from the elements and the sun.
Look for nylon pants with lots of pockets - because who doesn't love a lot of pockets? You can also find nylon pants with zip-off legs that convert into shorts which can be handy for hot summer days.
Depending on the type of fishing you will be doing, you can also add waders to your list of fishing essentials. Waist or chest-high waders are basically protective overalls that go over your pants to keep you dry if you're going to be standing in water while fishing. Many come with a pair of wader boots but if not, you'll want to also invest in a pair. These boots not only keep you dry, but they also provide you with traction while deep in the water and protection from sharp terrain and bugs.
Best winter fishing clothes
If you're fishing in the winter months, you'll want to add a layer or two to stay protected and warm during the chilly seasons. Bulk up your base layers with merino wool and add a baselayer pair of pants as well.
If choosing a wader, make sure to go for one that's made of a thicker material such as neoprene. The added benefit of warmth will make for a much better fishing experience.
Add a fleece layer or merino sweater on top of your base layer shirt to keep you extra warm and cosy. Wind protection is especially essential during the colder months so look for a jacket or layer of clothing that will protect you from the elements. If you can layer your clothing to allow for warmth and wind protection, you will have a much better time on the water.
Best fishing clothes for warmer weather
When it comes to fishing clothes for warmer weather, think of how you can adjust the essentials we spoke about above in order to be more suitable for extreme heat conditions. The nylon pants with zip-off shorts can allow the flexibility to be protected, but when appropriate, unzipping the pants to allow for more ventilation can be a welcome reprieve from the heat.
Look for clothing with UPF protection if you're going to be under sunny skies for long periods of time. Think lightweight layers that you can take on and off depending on the fluctuations of the day.
Best fishing accessories: hats, socks, and gloves
We've talked about the proper fishing clothing from top to bottom, but now let's dig into how to accessorize your fishing attire.
Let's start with hats for fishing. You really can get away with anything from a traditional ball cap style to a wide brim sun hat. Look for a hat that will keep the sun out of your eyes but also protect you from the elements. We highly recommend our best-selling waterproof cap for its lightweight, breathable, yet fully waterproof construction.
For rainy days when you want to feel even more protected, look for a gaitor that protects your neck as well. You can even fit a hat on top of our waterproof gaitor if you're looking to maximise protection from wind, rain, and water.
Waterproof socks made with a blend of materials are ideal for any fishing conditions. Sealskinz waterproof socks come in various thicknesses allowing for waterproof protection in warmer and colder months. Waterproof socks also help extend the life of your fishing gear such as your wading boots. Got a leaky wader but don't want to spend the money on a replacement? Sealskinz socks can help extend the life of your gear for much less than buying a new pair.
Fishing gloves can also be a key accessory. While some look for a single-layer glove to keep them protected, others might need a glove that is built for warmth and dexterity. Sealskinz Ultra Grip gloves are a single-layer, waterproof glove that almost feels like a sock on hand. Stretchy, grippy, and protective, it's an ideal glove for any type of fishing.
Sealskinz hats, socks, and gloves are ideal for any fishing excursion. Why? Well, most of our accessories are 100% waterproof and that's just the beginning. Gloves that provide incredible dexterity, hats that keep the sun and water out of your eyes, and socks that are perfect for warm to cold days and everything in between. We've got you covered. Literally.