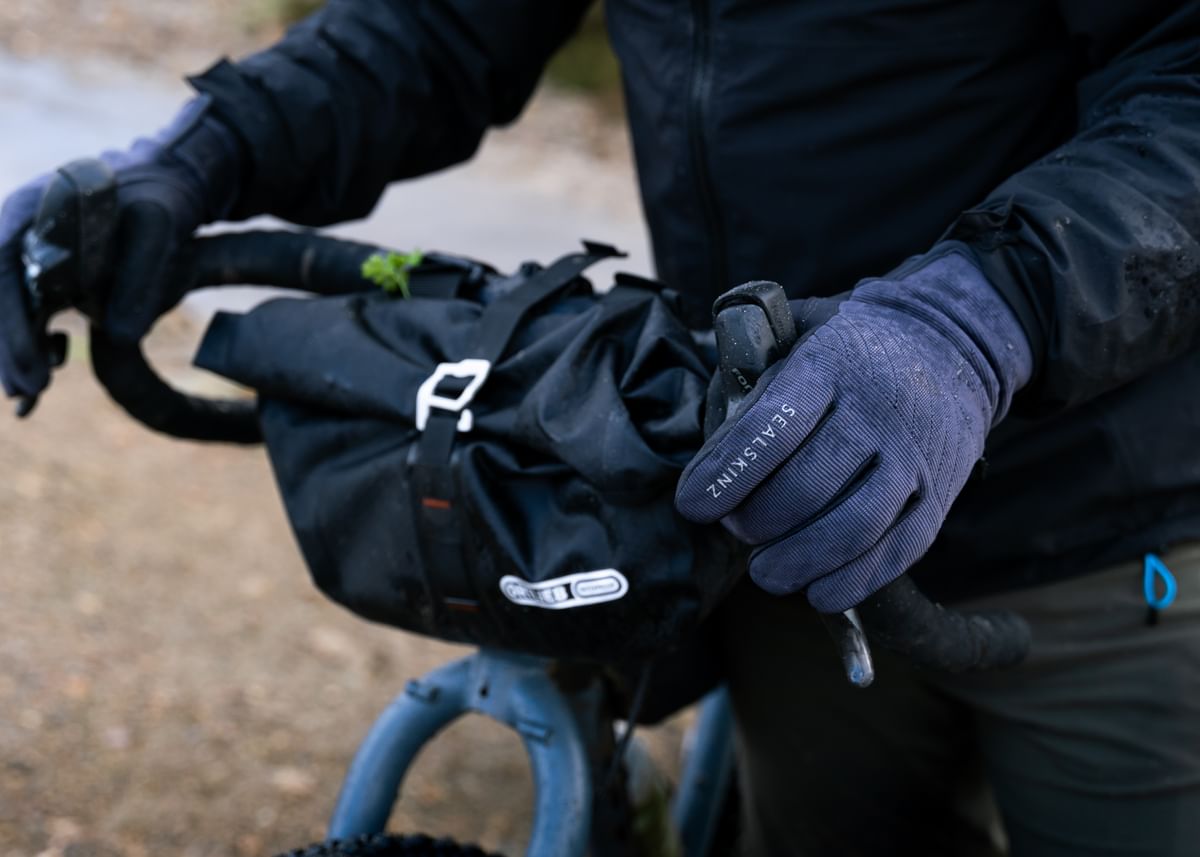 Fusion Control: Sealskinz Breathable Glove Technology
It's become pretty clear that there's been a need for a glove that prevents movement and liner-pull out, yet also keeps you properly insulated and plenty comfortable no matter what the conditions.
So we set out to do just that. Create a technology that when added to a glove, meets the highest standards of control, comfort, and durability.
Enter Fusion Control™. This revolutionary 3-layer bonded technology makes liner pull-out a thing of the past. With no risk of movement within the glove, you're left with the control and dexterity you need to get out there.
We are so proud to announce our Fusion Control glove line. We have been waiting for this for a long time and are so excited to finally be able to share with the world why Fusion Control is such an incredible innovation that will revolutionize how gloves function at the highest level.
What is Fusion Control™?
Fusion Control is the name of a patented technology that bonds the outer shell and the inner liner to a hydrophilic membrane creating a fabric that is 100% waterproof. Unlike hydrophobic membranes found in popular applications such as GoreTex®, Fusion Control creates a fabric that is incredibly breathable keeping you dry and comfortable and not leaving you clammy.
Additionally, this bonded technology prevents any movement between the three layers which results in the ability to have a close-to-skin fit that increases the level of dexterity and control.
Equipped with our patented, 'first-of-it's-kind' Fusion Control™ technology, these gloves are a workhorse combination of unique breathability and unmatched dexterity in 100% water-and-windproof glove. The wearer will discover precise control, zero risk of liner slippage or pull-out, and significant range in motion.
We are confident these are going to be the best waterproof, windproof, and breathable gloves you've ever tried.
How does Fusion Control™ work?
The secret behind Fusion Control's patented technology is the process of bonding the hydrophilic membrane to the inner and outer layer of the glove. This process allows us to create gloves that are highly protective against wet and cold yet thin enough that they are incredibly dexterous and give the wearer incredible control.
We talk a lot about our 'open mesh' bonding process when it comes to Fusion Control™ technology. This just means that when we adhere the three layers together, we use an open mesh fabric that allows for holes within the adhesive and creates an extremely breathable fabric while still keeping the three layers secured as one.
The waterproof barrier we use is called a hydrophilic membrane and it allows the release of perspiration steam and warm air from inside the glove giving the wearer a high level of comfort.
To dig deeper, this unique hydrophilic membrane is a thin solid barrier made up of water-loving hydrophilic molecules. These molecules attach themselves to moisture inside the glove and push that moisture from one molecule to the next forcing it away from your skin. The warmer your hands get, the faster it works to create a dry environment inside your glove.
How effective are SealSkinz Fusion Control gloves?
Combined with an interior merino or bamboo liner for comfort and warmth, and a durable outer shell for protection, Fusion Control™ technology allows for a greater range of motion while still being 100% waterproof, windproof, breathable, and warm. This incredible technology makes Sealskinz Fusion Control™ gloves incredibly effective for most aerobic activities.
Fusion Control for every activity:
As we mentioned above, Fusion Control works best when used during aerobic activities. The steam within sweat vapour helps to create warmth while also being pushed out through the hydrophilic membrane in order to keep you dry.
Discover waterproof breathable work gloves
Our Fusion Control work gloves are designed to give you protection, warmth, and dexterity while performing heavy outdoor work on brisk or damp days. Also while mountaineering, ski touring, or hiking when you'll encounter wet and cold weather.
These breathable work gloves are perfect for using tools such as an ax, for gripping machinery, or for using hiking poles.
Explore waterproof breathable cycling gloves
Fusion Control™ technology is incredible for road cycling, mountain biking, and even commuting. With dexterity and grip as one of its defining features, you can rest easy knowing you'll be in complete control.
Additionally, these waterproof and breathable gloves keep you dry and comfortable when you encounter cold, windy, or rainy weather. We all know some not-so-good things can happen when you get cold while outdoors, with Fusion Control, you can stay protected and safe with a glove that doesn't compromise.
Find the best waterproof windproof breathable gloves now
At the heart of Fusion Control is the understanding that mobility and dexterity, as well as protection from the elements, should be a given. You shouldn't have to sacrifice one for the other.
Built to withstand any situation and any climate, Fusion Control™ technology allows you the security and protection you need to get outside and stay outside.